Ruby port is young, full-bodied, blended in the style of individual port producers. It is aged for two or three years in large vats to keep oxidation to a minimum. The wine retains its bright red colour and full-bodied fruitiness. Premium Rubys are of better quality and aged in wood for four to six years.
---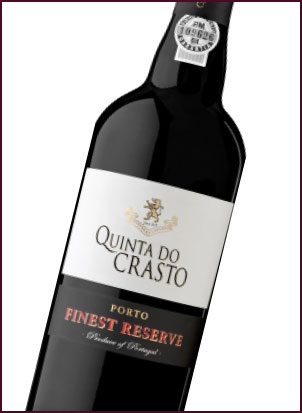 Crasto Finest Reserve Ruby
- This wine has a vibrant ruby color with complex aromas of red berry with balsamic hints. Very involving and charming. On the palate it is complex and balanced showing fine and round tannins. Very elegant finish. Fresh and lingering.



Product Features:


• 1 Bottle of Crasto Finest Reserve Ruby
• Weight - 2.20 kilograms (approx.)
• This item will be shipped directly from the producer's cellars, via the Portuguese Post Office's air mail service.





---

---

---

---

---

---