Tawny Ports are of two distinct types. The younger is usually called a "Fine Tawny". The other is called Aged Tawny. They are blended wines brought to maturity in wood for ten, twenty, thirty, sometimes forty years, depending on the characteristics of the young wine. It has to age to perfection.
---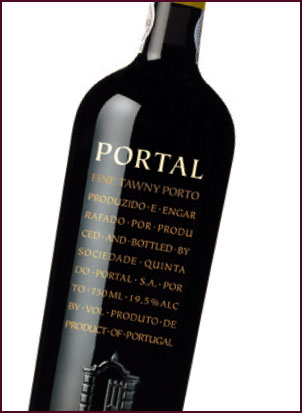 Quinta do Portal Tawny
- Called Tawny for its colour due to the ageing in oak, it reveals a dried fruits and raisins aroma. The smoothness and the well balanced on the palate, give us a good idea of the slowly ageing process. It has the complexity from the Tawnies but the irreverence from a young Port.



Product Features:


• 1 Bottle of Quinta do Portal Tawny
• Weight - 2.20 kilograms (approx.)
• This item will be shipped directly from the producer's cellars, via the Portuguese Post Office's air mail service.





---

---

---

Back to Tawny Ports Page


---

---

---