White Port is made from white grapes, and should always be served cool or cold. It can be used as the basis for a refreshing drink called 'Portonic' (half port and half tonic water over ice, twist of lemon), or served on its own. There is a range of styles of white port, from dry to very sweet. Always ready to drink.
---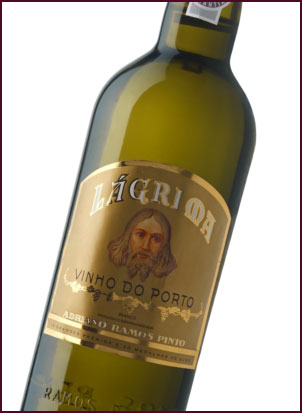 Ramos Pinto Lagrima White
- This is the sweetest of all Ports. To counterbalance this sugary taste, white, well-ripened grape varieties are used, which lend this wine sufficient flavour, strength and flavour: to harmonise its sweet and fruity flavours. It is produced by the cold skin maceration prior to fermentation method. Through these processes it acquires strength, body and aroma, as well as very complex, almost exotic flavours. The finish is full and long-lasting.



Product Features:


• 1 Bottle of Ramos Pinto Lagrima White Port
• Weight - 2.20 kilograms (approx.)
• This item will be shipped directly from the producer's cellars, via the Portuguese Post Office's air mail service.





---

---

---

---

---

---