Tawny Ports are of two distinct types. The younger is usually called a "Fine Tawny". The other is called Aged Tawny. They are blended wines brought to maturity in wood for ten, twenty, thirty, sometimes forty years, depending on the characteristics of the young wine. It has to age to perfection.
---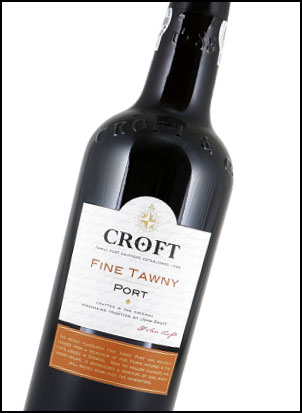 Croft Fine Tawny
Vivid tawny-red colour. Nose of ripe mellow fruit with aromas of figs and prunes set off by an attractive woody and spicy character. Smooth and round on the palate, full of rich jammy flavours.
Product Features:


• 1 Bottle of Croft Fine Tawny
• Weight - 2.20 kilograms (approx.)
• This item will be shipped directly from the producer's cellars, via the Portuguese Post Office's air mail service.