White Port is made from white grapes, and should always be served cool or cold. It can be used as the basis for a refreshing drink called 'Portonic' (half port and half tonic water over ice, twist of lemon), or served on its own. There is a range of styles of white port, from dry to very sweet. Always ready to drink.
---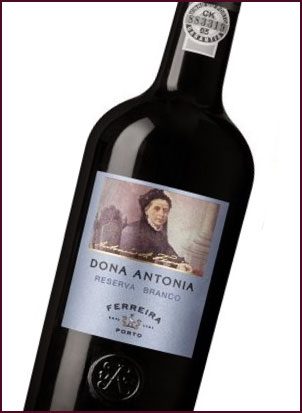 Dona Antonia Reserva White
- Golden yellow in colour. It has an intense aroma, with notes of bitter marmalade, a floral quality, exotic wood and dried fruits and nuts, with a light, peppery and curry-like spice. The wood ageing adds nobility, complexity and personality.



Product Features:


• 1 Bottle of Dona Antonia Reserva White Port
• Weight - 2.20 kilograms (approx.)
• This item will be shipped directly from the producer's cellars, via the Portuguese Post Office's air mail service.