Ruby port is young, full-bodied, blended in the style of individual port producers. It is aged for two or three years in large vats to keep oxidation to a minimum. The wine retains its bright red colour and full-bodied fruitiness. Premium Rubys are of better quality and aged in wood for four to six years.
---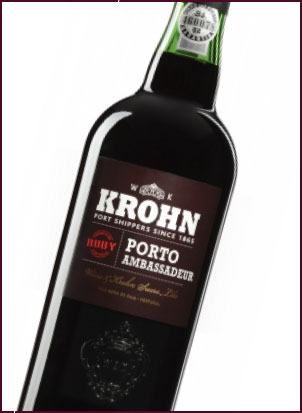 Krohn Ambassadeur Ruby
- It is a fruity wine with a nice red colour that should be consumed quite young in order to preserve its freshness. Enjoy the Ambassadeur after meal with cheese.



Product Features:


• 1 Bottle of Krohn Rio Torto Reserva Ruby
• Weight - 2.20 kilograms (approx.)
• This item will be shipped from Portugal, via the Portuguese Post Office's air mail service.